This post has already been read 12106 times!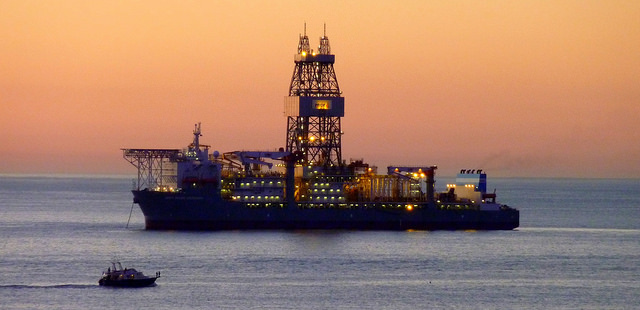 Note: This is an ongoing series of posts on new developments within the automobile supply chain, with examples of best practices. In earlier posts, I talked about order aggregation,  new inventory replenishment policies, why a network model makes so much sense, and the all important ASN.  Today I want to discuss international shipping management in the context of the new network platforms. 
Given the global nature of automotive manufacturing in today's networked supply environments, international shipping will be a consideration as part of the trading relationship between Subsystem and Tier 1 Suppliers and their Tier 2 Suppliers. Understanding their supplier responsibilities as exporters is a critical performance component within a global supply chain. Suppliers must align with the import procedures of their customers as the overall supply network strives to adhere to any and all Customs Regulations. Each and every supplier is responsible for complying with all customs laws and regulations as it relates to their activities.
Visibility and timing once again take center stage related to international shipping. The problem isn't just the global logistics themselves, but the coordination of the assets being moved as part of the larger inbound supply picture.
As with the inbound logistics requirements discussed earlier, these requirements are detailed and precise with significant negative ramifications when not executed properly.
Popular INCO terms for international shipments include;
FCA (free carrier), where the named place is the shipping location or export port. The supplier will be responsible for:

loading material onto transport vehicle
providing all necessary paperwork such as export licenses, and documentation
authorizations
verify that the quantity and quality of the goods conform with the documentation
provide appropriate packaging and markings
DDP (delivered duty paid), where the named place is the manufacturers receiving location. The supplier will be responsible for all items listed for FCA above, inclusive of inland freight and any duties/fees payable for import until it reaches the destination.
In order to protect against disruption and better manage variation related to international supply chains, most auto manufacturers will utilize a regional warehouse/domestic pick-up point to manage and retain inventory buffer stock.
Therefore a supplier who is manufacturing all or a portion of their parts overseas is expected to import to their own domestic warehouse or distribution center. Their manufacturing customer will expect to pick up the freight at the supplier's named domestic facility. In the situation that a supplier does not have a domestic presence, their customer will typically act as the importer and expect that the supplier will contract with a 3rd party warehouse provider to manage their buffer stock. Shipment clearance will usually be performed by a customer designated broker.
Complete and accurate documentation for all international shipments is the responsibility of the supplier. Each cross border shipment must include specific documentation which typically includes the Bill of Lading, Packing List, Commercial or Pro-Forma Invoice, and a Certificate of Origin (NAFTA or other as requested) where applicable. Incomplete or inaccurate documents may delay the timely delivery of product and therefore failure to do so will most likely result in a supplier incurring a cost for a delayed shipment.
As mentioned above, a commercial or pro-forma invoice needs to accompany each export along with tariff classification. Contents of the invoices and general requirements are as follows: Port of entry to which the merchandise is destined; Complete name and address of consignee, along with the plant ID #; Name and address of shipper, including tax ID#; Name and address of the customs broker; Ship date; Detailed description of the merchandise, including the manufacturer's part number so that the manufacturer can apply proper HS Classification and NAFTA eligibility; Quantities, weights and unit of measures of the merchandise shipped; The purchase price in the currency of purchase; Value of each item in the currency in which the transactions are usually made; Type of currency; All charges upon the merchandise itemized by name/category and amount; All rebates,  drawbacks,  bounties,  separately  itemized,  allowed  upon  the exportation of the merchandise; Country of origin; Dies, molds, tools, engineering work and cost associated; Tariff classification number; INCO terms; Invoice #; and Declaration of truth.
Invoices and attachments must be made available in the language appropriate for the country of importation. If any required content is excluded from the invoice, the customs clearance of the shipment will be delayed. Typical omissions occur in the areas of values, descriptions, and country of origin.
If you'd like to know more on this and related subjects, I recommend you read the new Automotive Inbound Supply Best Practices whitepaper. It's an incredibly comprehensive deep dive of what automotive suppliers are being asked to do, and it provides a clear road map for how they can achieve it. I think you'll find it enlightening and useful as a practical guide to improving your business.
Latest posts by Greg Brady
(see all)