This post has already been read 14830 times!
This post is a series exploring the concept of a shared industry backbone in the cloud. In my first post, I explained why ERP can't provide a single version of truth for your supply chain. In this post, I want to talk about the requirements for an industry operating backbone and why this technology is catching on:
Leveraging a supply network across an industry backbone enables a new level of collaboration with both customers and suppliers, supported from a systems viewpoint providing significant benefits through real time information on demand management and purchase order fulfillment.
For example, take a company that manufactures product in the US based on components supplied from Indonesia. Network collaboration means that as the supplies are ready for dispatch in Indonesia, the US operation is notified immediately.
This in-transit inventory can be tracked as being held in a Moving Warehouse™ and is used to plan customer order fulfillment, enabling deliveries to be planned with the customer. This streamlined approach increases visibility, enabling an improved delivery management service to the customer.
Supply network information is typically spread across a number of disparate systems, with no central process driving a single version of the truth when it comes to global inventory and order information.
Today it is possible to connect systems using a series of bespoke interfaces, where one system is selected as the system or record. This approach is, at best, inefficient as well as difficult and costly to achieve. It also prevents organizations from extending functionality to remain competitive in their markets.
Creating a supply network or industry operating backbone brings together information from various disparate systems into a central demand management, inbound supply, logistics, transportation and overall order tracking system which provides the flexibility to grow with your business without the costs of bespoke development.
One Network provides both the platform and the purpose built industry operating backbone that interoperates with data from the various supply chain systems using standard interfaces (APIs). Using various system interfaces, including role-based user defined dashboards, customers, suppliers and staff can view a single version of the truth based on, for example, orders currently being fulfilled; forward orders; stored inventory; and in transit inventory.
One Network will interoperate with most ERP and logistics management software systems, providing the ETL environment to load the required data sets.  Many TMS systems have no knowledge of the products and orders being moved, they simply work at the consignment level. With One Network's TMS, we can integrate with the legacy environment and track at consignment, order and order line/product levels.
The Industry Operating Backbone can provide additional benefits as well. For example a consumer goods manufacturer may configure the backbone to monitor the service provisioning of their third party logistics provider. Not only can the solution achieve that aim, but it could also be used to enable regional product teams to promote products that they actually have in stock in each region, thereby reducing inventory levels and increasing sales.
From a cost perspective the backbone is deployed as a fully hosted service that enables customers to adopt the solution without a significant impact on their existing systems infrastructure.
Addressing one industry need typically gives rise to further requirements. Once you have a single up-to-date version of the truth for your global inventory and supply network, you are then ideally positioned to use that information for inventory planning, generating stock movements, raising the optimal supplier orders and driving the right demand forecast to the manufacturing facilities.
Could your supply chain benefit from an Industry Operating Backbone? It probably could.
Want to learn more? I suggest you download the short paper on Industry Operating Backbones.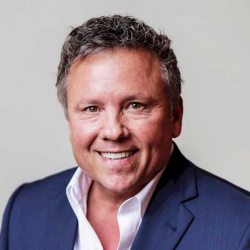 Latest posts by Bruce Jacquemard
(see all)