This post has already been read 16514 times!
Due to more complex supply chains and threats of supply disruption, policy makers worldwide are enforcing stricter regulations for manufacturing and logistics. Selected manufacturing problems and growing public pressure have caused the US Food and Drug Administration (FDA) to strengthen GMP standards (Good Manufacturing Practices) and control them more strictly. Within a decade, the number of FDA warning letters sent to medical device manufacturers has increased threefold, from 61 letters in 2002 to 181 in 2012 (EC A 2012).
The number of FDA inspections of drug and biologics manufacturers has also grown. In the years to come, the FDA expects domestic GMP inspections to decrease and more inspections in the foreign arena (FDA 2013) reflecting the trend towards more globalized supply chains. At the same time, most emerging countries themselves are increasing their regulatory requirements. China published new GMP guidelines in 2012 and called on pharmaceutical companies to pursue GMP certification by the end of 2013.
Hand in hand with GMP standards, governments and international organizations such as WHO, have established and increased their requirements for Good Distribution Practices (GDP) – these standards define how life sciences products, particularly pharmaceuticals, have to be stored, transported and handled. Higher GDP standards are looming in a number of countries – new guidelines came into force during 2014 in Brazil, the European Union and China. Singapore is currently drafting new GDP standards (ColdChainIQPC). Key new requirements in the European Union include risk assessment of delivery routes, cold chain temperature monitoring and reporting of temperature excursions and the use of dedicated vehicles where possible.
Challenges for the life sciences industry will have many consequences for logistics within the sector. Shifting disease patterns and innovative products will have an impact on what and how we store and transport. Regulation, competition and cost pressure will have a direct affect logistics procedures. Market changes and decentralized supply chains will require new and modified transportation routes.
In future posts I'll continue to discuss the changing pharma supply chain, but in the meantime, I recommend the report: Intelligent Control Towers for Pharmaceutical and Medical Device Supply Chains.
---
Recommended Posts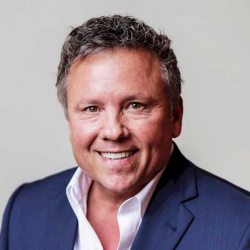 Latest posts by Bruce Jacquemard
(see all)