This post has already been read 10684 times!
We've shared other maps in the past that help explain today's global supply chain. Well, here's another amazing map that helps reveal the complex underlying infrastructure that everything we buy and consume must pass through.  This map, prepared by Wonkblog and based on data by the National Bridge Inventory, shows every highway bridge in U.S. that is longer than 20 feet. That's more than 600,000 bridges!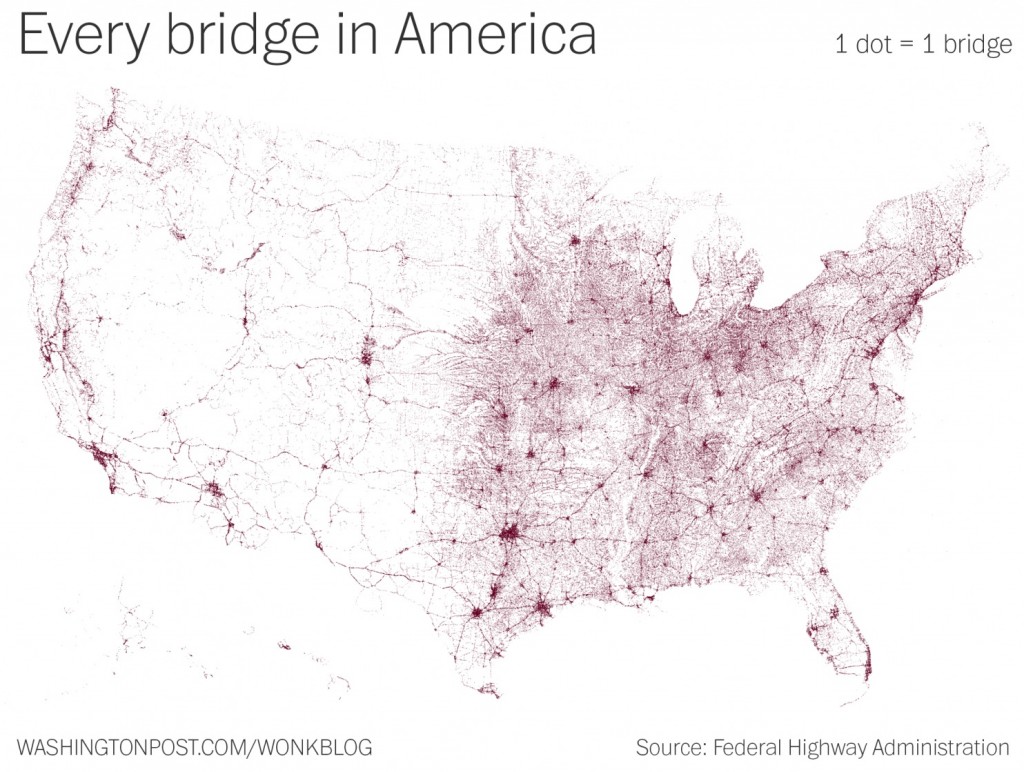 The relative lack of development in the West is instantly apparent, and if you look closely, you can make out such landmarks as the Mississippi River, the Appalachian mountains, and  major cities like LA, Phoenix, and DC.
If you're interested in learning about how technology is being used to make sense of our increasingly complex supply chains, I suggest you read the white paper, Supply Chain's New World Order", which discusses the latest cloud platforms, S&OP, and why a holistic approach is needed for today's interconnected world.
This also reminds me of two our most popular posts so far this year: the invisible network that keeps the world running and the world's largest container ship.
Latest posts by Aaron Pittman
(see all)