This post has already been read 12105 times!
Robert J. Bowman at Supply Chain Brain has an interesting article on how retailers can take on Amazon, by using the one thing they have in their favor that Amazon lacks.
—-
The outsourcing of logistics is supposed to save businesses big money. They pay only for the services they need; they turn over complex operations to a pro, and they get expensive assets off their books. It all makes eminent sense – unless your name is Amazon.com Inc.
In fact, Amazon founder and chief executive officer Jeff Bezos has made a career out of upending traditional financial expectations. For years, he's been willing to trade profitability for market share and breadth of products and services. Just when he's on the verge of showing a consistent profit, he plunges the company back into red ink.
Amazon's latest gambit in its march toward world domination targets the acquisition of logistics assets. That's hardly a departure from prior strategy; the company's success to date stems largely from its ability to move product to the customer in as fast and efficient a manner as possible. But Amazon built that capability on the backs of established powerhouses such as FedEx and UPS, along with a handful of third-party logistics providers. For the most part, it's been willing to move packages on the trucks and planes of existing operators.
That dependency might now be on the verge of eroding…
—–
Read the full article: How Retailers Can Meet the Challenge of Amazon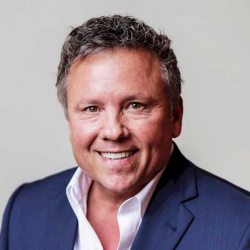 Latest posts by Bruce Jacquemard
(see all)