This post has already been read 12494 times!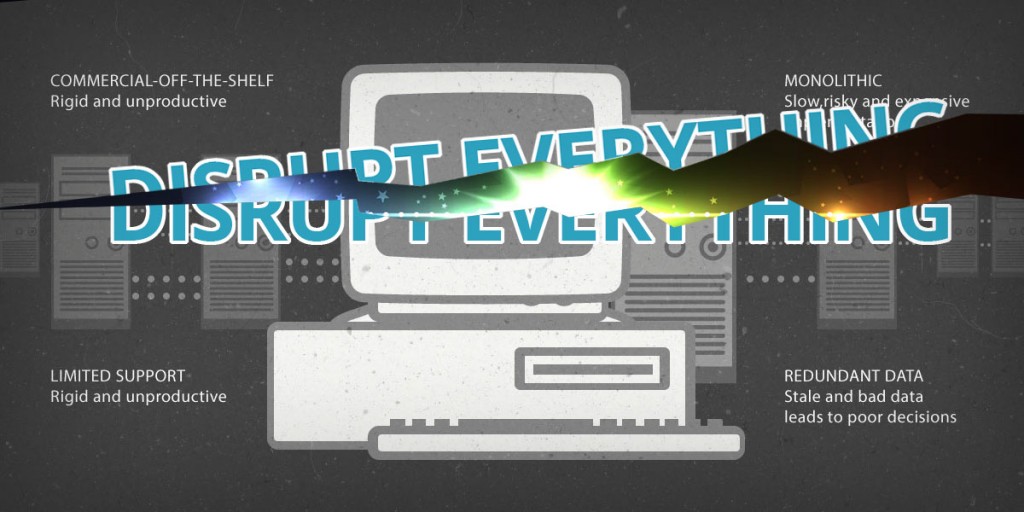 Disrupt – shatter, separate forcibly, interrupt flow or continuity.
(Concise Oxford English Dictionary, 7th edition, 1982, Oxford University Press.)
Major disruption is on the horizon. We've seen major technology shifts many times before, but this time it's different.
What we are about to witness is a two-fold disruption, a seismic shift and an aftershock. The first, a major change in technology, is almost upon us. The second, a new business model, is not far behind.
Enterprise-centric in a Global Economy
Today we are seeing the cracks in the edifice of enterprise technology, the growing recognition that traditional systems are incapable of supporting the weight of the demands of today's complex global trading networks.
Much like globalization restructured manufacturing, today's distributed global supply chains are applying pressure to enterprise systems, which are cracking under the weight of demands they were never designed to handle.
Companies are starting to realize that while traditional technology is well-suited to vertical functions within the company, it is woefully inadequate for enabling real time visibility and collaboration across the entire spectrum of their trading partners.
Trauma Wrought by Enterprise Software
It's no secret that enterprise software implementations are fraught with difficulties. In many cases, vendors have over-promised and under-delivered, and left a trail of traumatized executives and organizations (commercial and public sector) in their wake.
Surely things have improved?
Not according to a 2015 survey conducted by Panorama Consulting. In some respects things are getting worse.
Enterprise Software Survey: Over Promise, Over Budget, Over Due… Under Perform
"ERP implementations cost more than was budgeted, take longer than planned, and are failing at higher rates." [Source: TechTarget.com]
The statistics tell the tale.
ERP implementations have cost an average of $6.1 million
Average duration of 15.7 months
58% of ERP projects exceeded their budgets
65% ran past the planned timeline for completion
Average of 53% of the organizations achieving less than 50% of the measurable benefits that they expected from the ERP system
[Source: TechTarget.com]
With such problems implementing and interconnecting local systems, is it any wonder the problem is exacerbated when attempting to connect with a multitude of trading partner systems?
Yes, it can be done, but at best, the result is cumbersome, extremely expensive, and slow.
The fundamental reason for this failure is that these systems have their roots in the twentieth century and were not designed for today's global economy and extended trading networks.
Thus it's no surprise that they are incapable of seamlessly connecting trading partners and enabling the real time visibility and collaboration that is becoming a necessity in today's fast moving, global economy.
What is the solution?
Tune in next week for our next installment.
More articles in the Disruption series: Total Disruption 2: The Cloud is not Enough, Total Disruption 3: The Shape of the New Solutions, Total Disruption 4: Industry Operating Backbones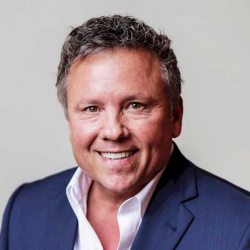 Latest posts by Bruce Jacquemard
(see all)