This post has already been read 11620 times!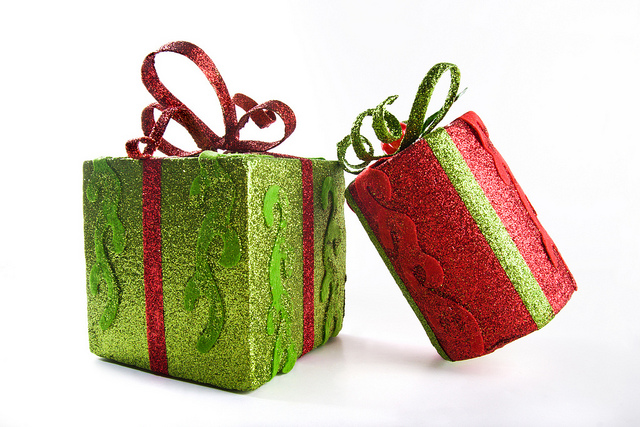 There is an excellent piece in today's WSJ on how retailers' changing inventory management strategies are affecting the fortunes of logistics and transportation companies. Leading up to this holiday season, shipments by ocean carriers, railroads, and truckers have all been flat, while parcel delivery companies like UPS, FedEx, and USPS are projected to shatter all previous  records.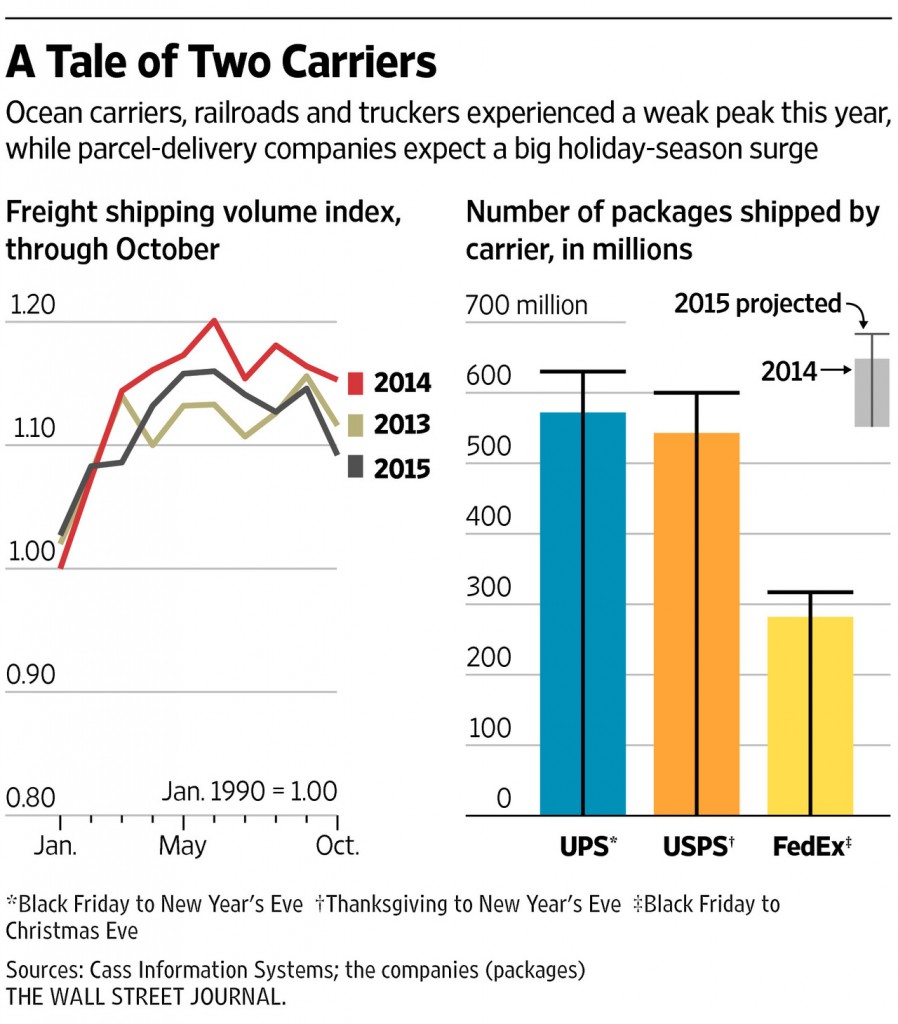 Why is this happening? The answer mainly lies in new real time inventory management programs that major retailers are implementing:
A large piece of the disconnect between freight and small parcel stems from currently high inventory levels, which retailers think they can sell off online come December. When store shelves are full, manufacturers produce less and fewer freight shipments are sent, said Joseph LaVorgna, chief U.S. economist for Deutsche Bank AG.

In addition, retailers are changing the way they manage that inventory, according to both retail and delivery experts. Instead of stocking 50 sweaters at each store, some retailers will keep just 10 on hand, leaving the rest at a centralized distribution center that also fills online orders. When that store runs out, it will order 10 more for just-in-time restocking, and UPS or FedEx will get it to the door.

….Retailers are currently working toward full visibility of every item in stock, in stores and distribution centers, in real time, said Steve Osburn, a supply chain consultant with Kurt Salmon. While it's a work in progress, "ultimately the long term play is if you get better use of inventory, you don't have to carry as much inventory," he said.
This article is a nice example of how many of the themes we've covered previously–full visibility, shelf-connected retail systems, same-day and home-delivery, and new approaches to  inventory management–are all interconnected, with real-world consequences for the companies involved.
Want to go deeper? Below are some popular whitepapers explore the fast changing world of retail and logistics.
Latest posts by Greg Brady
(see all)