This post has already been read 3058 times!
With summer almost over, I thought it a good time to take a look back at our most popular supply chain articles of the year. So here's what's hot this summer.. the top ten posts of 2016 so far, in reverse order of popularity:
Walmart's Top Twelve Carriers of 2015, selected for their dedication to customer service and their commitment to innovation.
The incredible story of the car freighter, The Tricolor, who's sinking was just the beginning of its dramatic fate.
"The level of transformation and disruption that's taking place is just phenomenal, I don't think retailers understanding: things are really different, we need to conduct ourselves differently."
A brief overview of "Industry Operating Backbones" and how they meet the needs of today's modern supply chains.
A new business model that makes software vendor and customer, not adversaries as they often seem to be, but partners.
How this tiny nation in Africa is making giant strides in embracing the latest technology. In some cases it is leapfrogging many first world countries in the race to do business, smarter, cheaper, better.
Elon Musk's futuristic mode of transportation that's "a combination between a Concord, a rail gun and an air hockey table."
The world's largest cargo plane… if for any reason you need to FedEx a train, it has got you covered.
The clever use of some ordinary technology, makes for one extraordinary truck.
The dramatic advantage companies are seeing as a result of digitizing their supply chains.
Did We Miss Something?
That should keep you busy for a while. If you would like to contribute an article, or have a suggestion for a topic, please  let us know. Thanks for reading.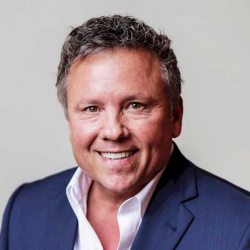 Latest posts by Bruce Jacquemard
(see all)